Regular price
Sale price
$18.00 USD
Unit price
per
Sale
Sold out
We're decking the farmhouse with this lovely felted wool ball garland this year. It is filled with the farmhouse style we love and is perfectly suited for stringing on my antique hutch in the dining room, the mantel in our family room, an over the door of the pantry.
We'll be creating these pretty garlands all year long inspired by the holidays, the seasons, and pretty color combinations we love. They'll be brightening up the farmhouse and are sure to be seen in the photos we share with you on our blog, Facebook, Instagram, and Pinterest. When the holidays arrive, we'll be using them on our holiday trees, mantel, wreaths, an wrapped around a big present for an extra bit of texture and color.
We're making these garlands in 4', 6', 12', and 18' lengths to fit a variety of uses. The length measurement is the actual length of the cotton cording used to string the pretty wool balls on. We're using a combination of 2.5 cm (1 inch) and 2.0 cm (0.78 inch) wool felted balls to create our garlands.
This listing is for a garland with 24 wool balls strung onto a 6 foot long length of cording. Each end of the cording has a small loop for hanging. The wool balls are hand strung and are movable and adjustable along the cording.
You can easily move them to display them in groups of a few balls together or space them approximately 3 inches apart as individual balls to stretch from end to end of the cording. If you position the 24 balls so that they are a continuous group, they measure between 21 and 24 inches long.
We are making each garland right here at our farmhouse using 100% wool felted balls. My daughter and I have made our own felted wool balls from roving in years past, but we have decided to purchase these balls in order to offer a broader range of colors and to support a great cause.
 The wool balls are crafted from 100% natural wool. They are eco-friendly, biodegradable, and handmade. We are purchasing the wool balls from a cooperative that employs women in Nepal who are trying to become financially independent, often as they leave abusive relationships. They are paid a fair trade wage and work in safe and supportive environments to create these wool balls by hand. We're paying a bit of a premium on these little wool gems, but we're happy to support the cause and the women who craft them by hand. 
As these balls are crafted from 100% natural wool, there are slight variations in color, size, and shape. Much like our handmade fabric baskets, trivets, and saucers, no two are exactly alike. We think that makes them more beautiful. The lighter colors may display tiny tan and brown flecks from the natural wool used to create them.
We'll also be making these garlands to order for you. We have a rainbow of sixty beautiful colors here at the farmhouse and several colors of cotton cording. You can choose the length and color of cording, number of felted wool balls, and colors we use to create something that is just perfect for your home.  Send us a message and we'll work with you to create something truly unique and perfect for you!
Share
View full details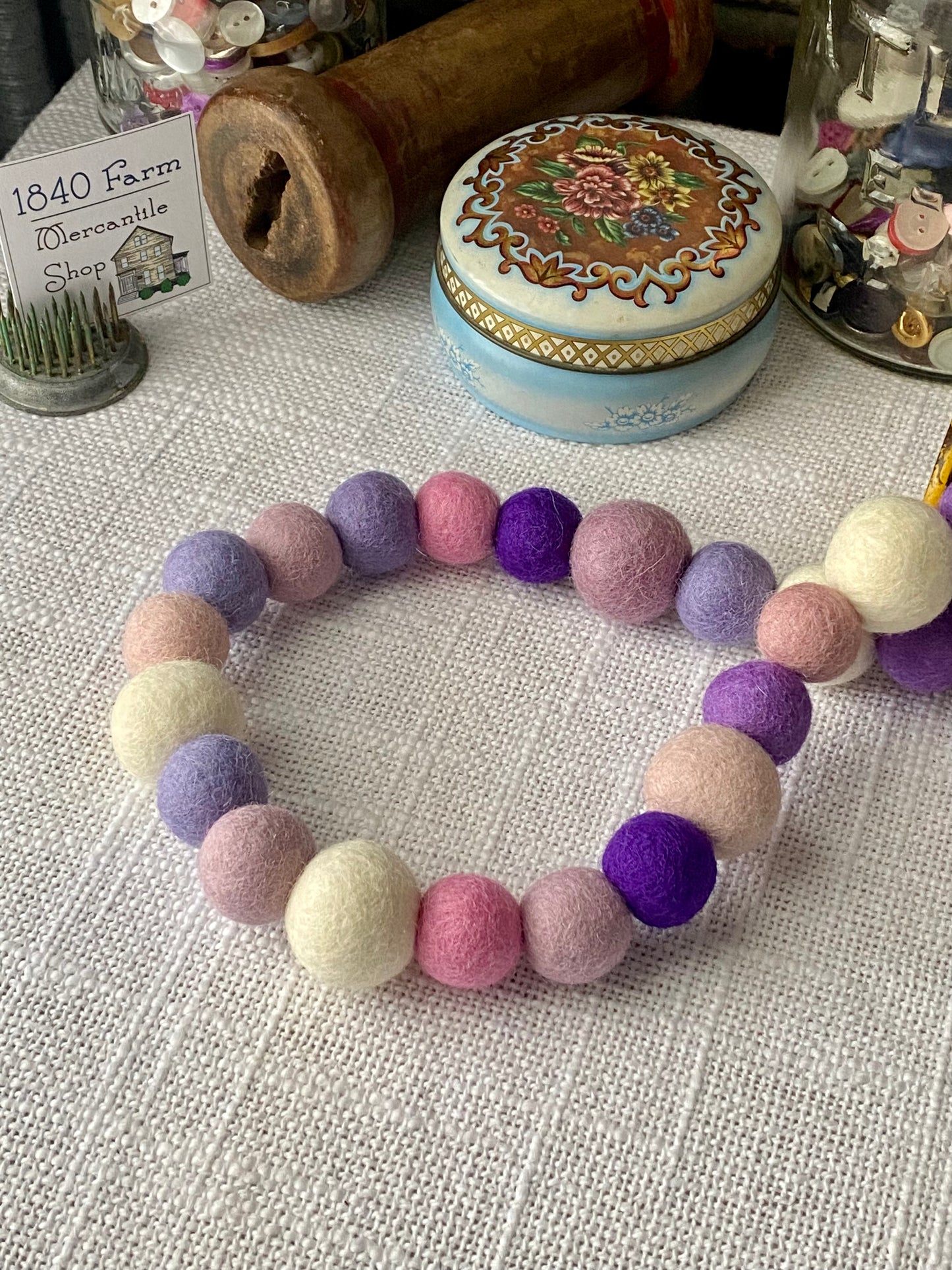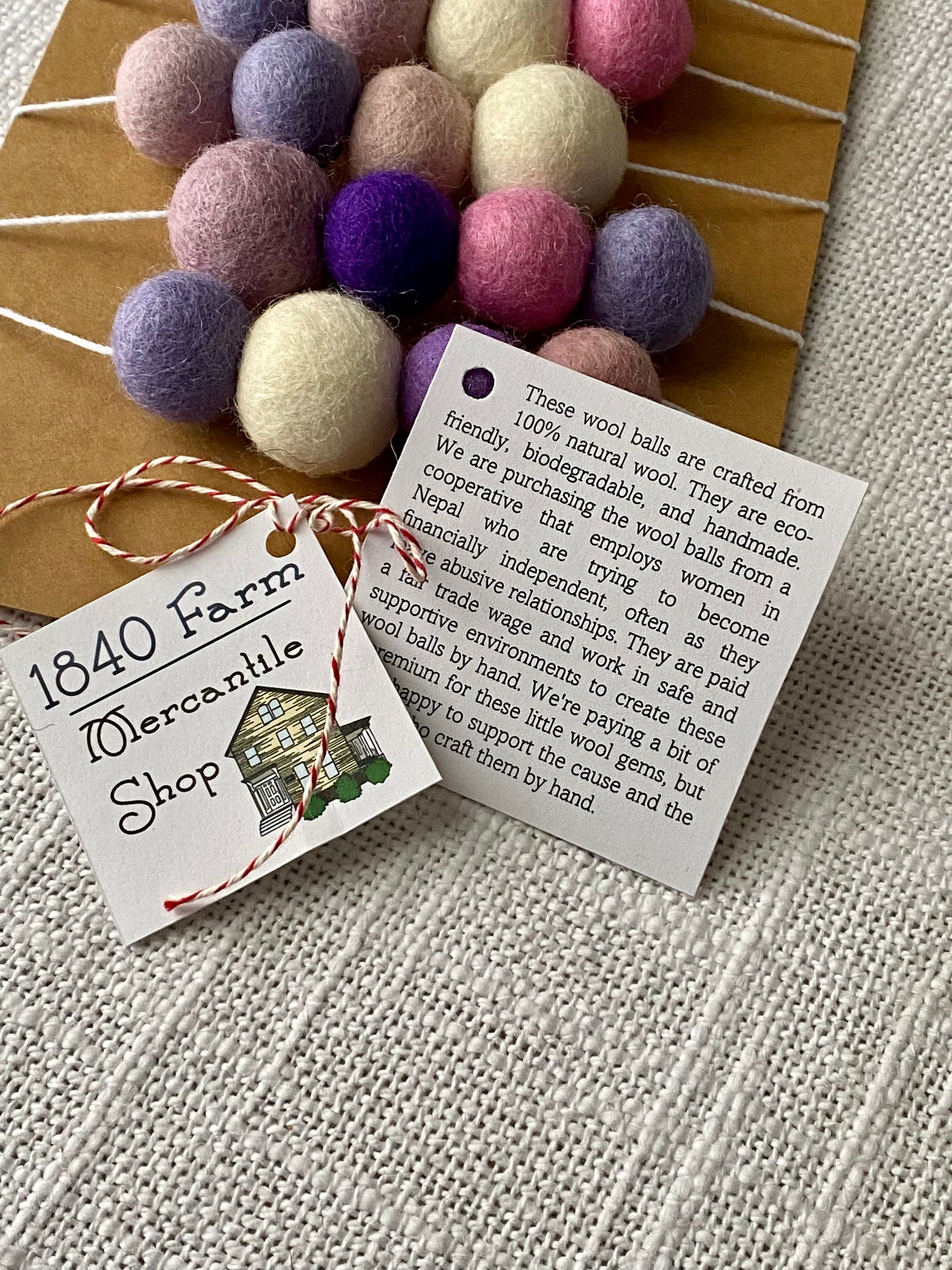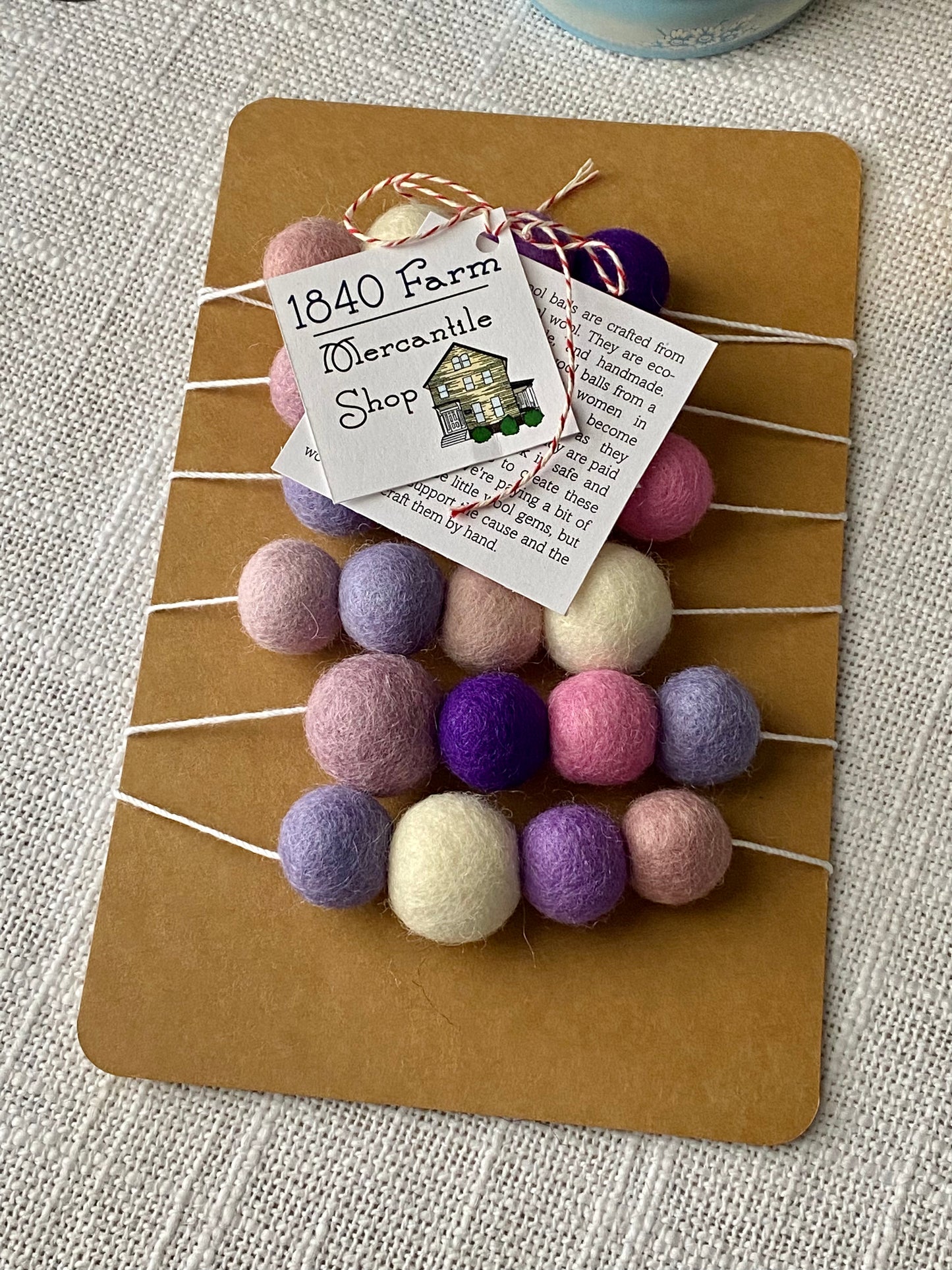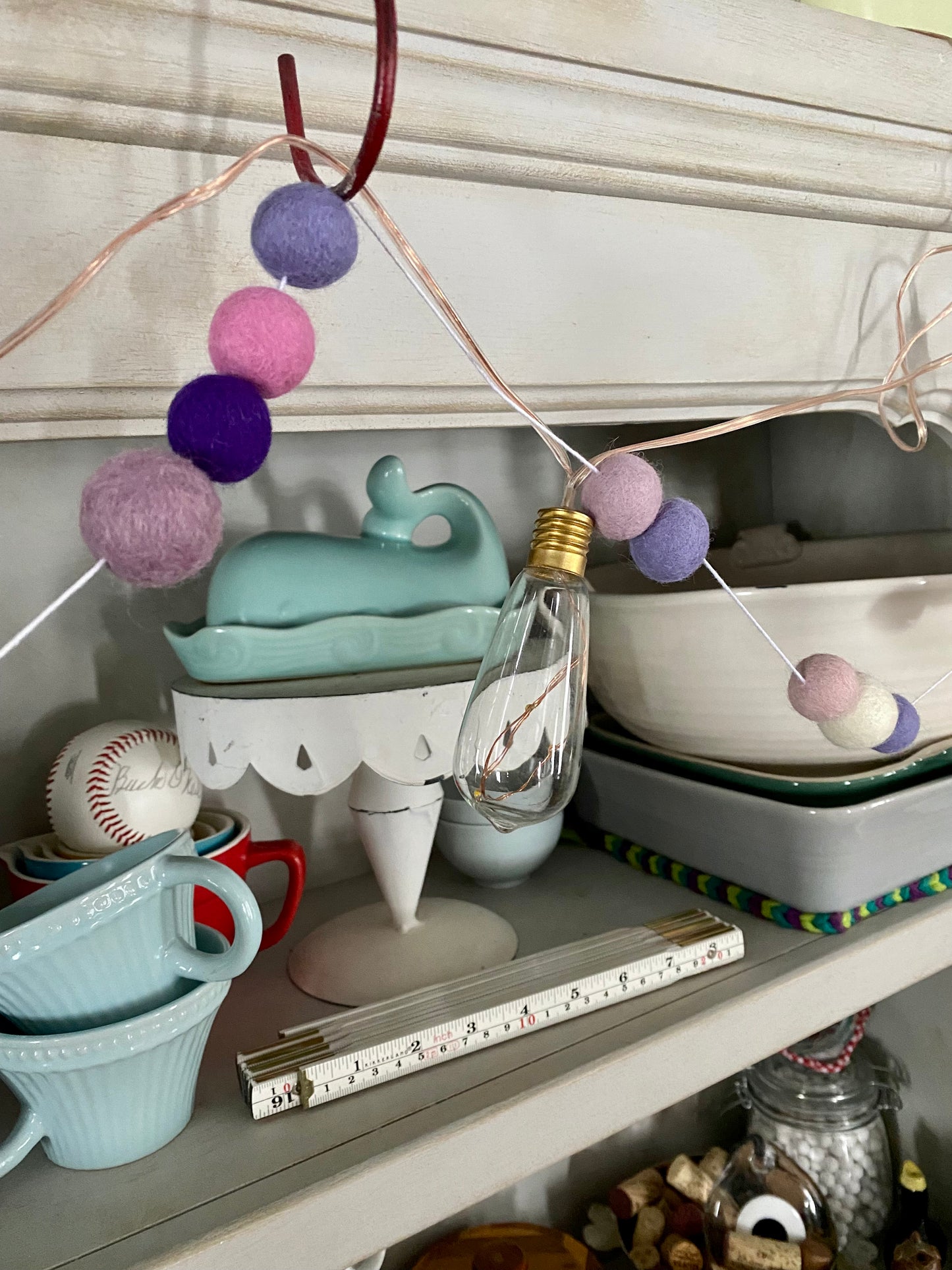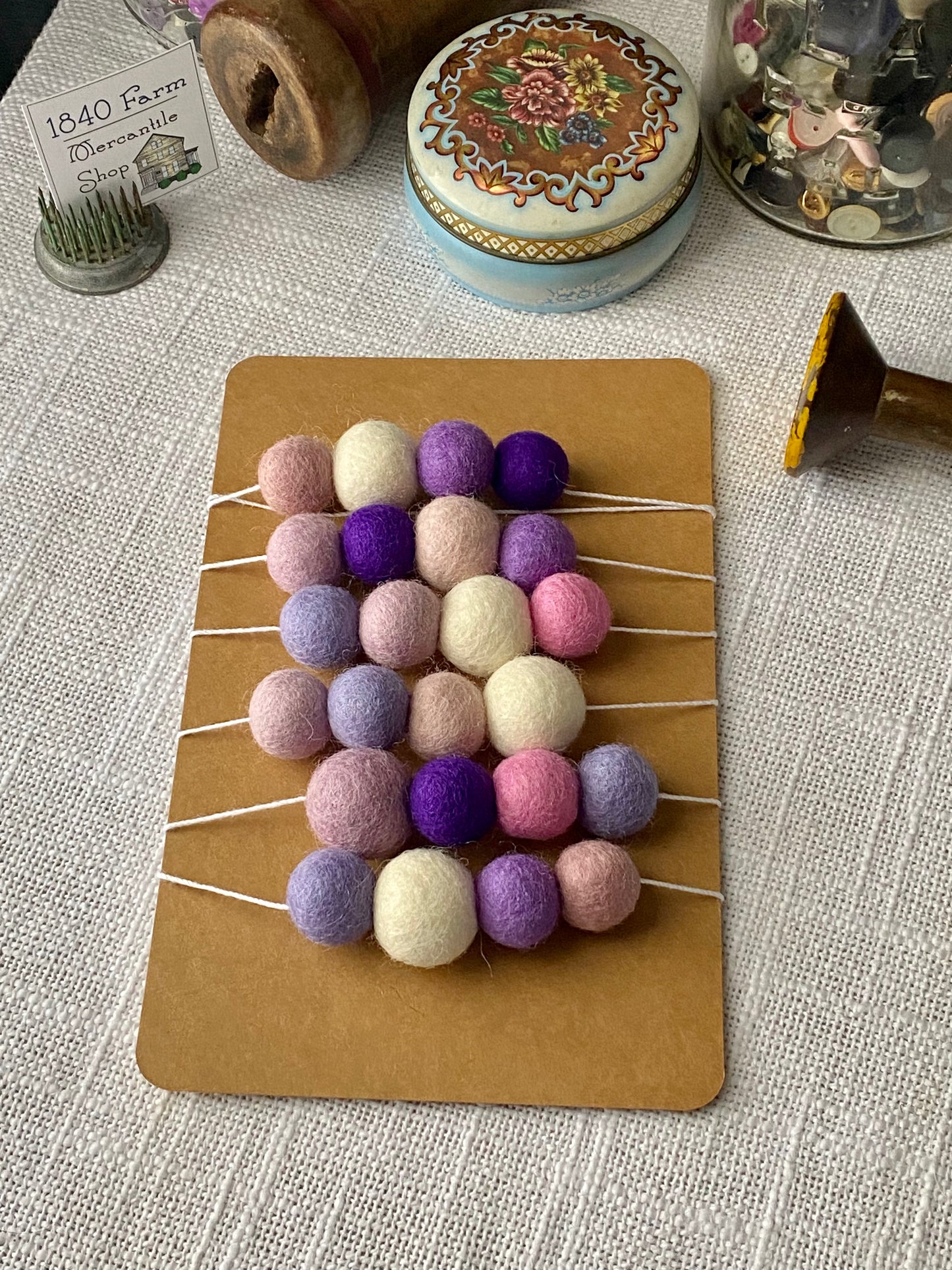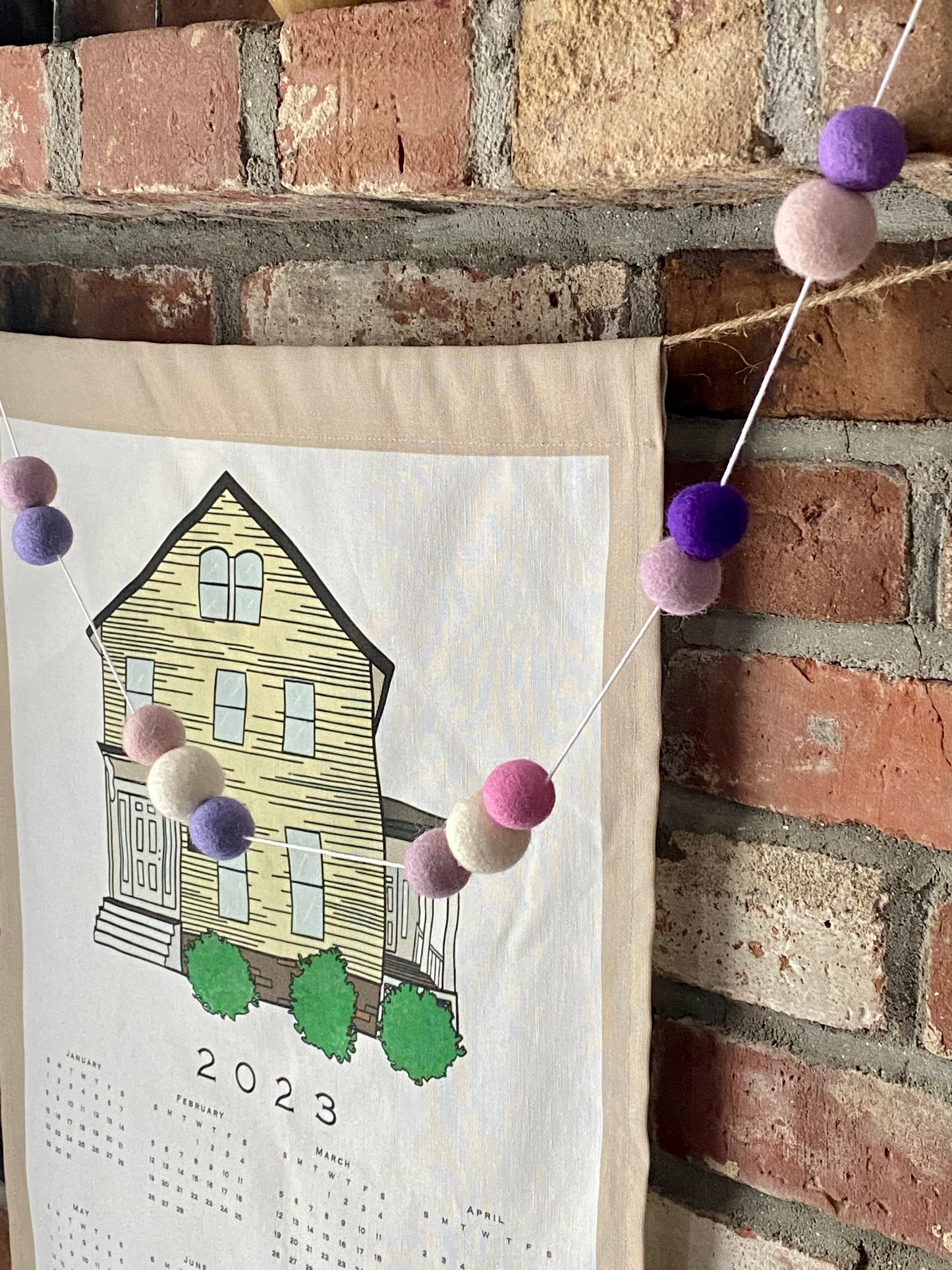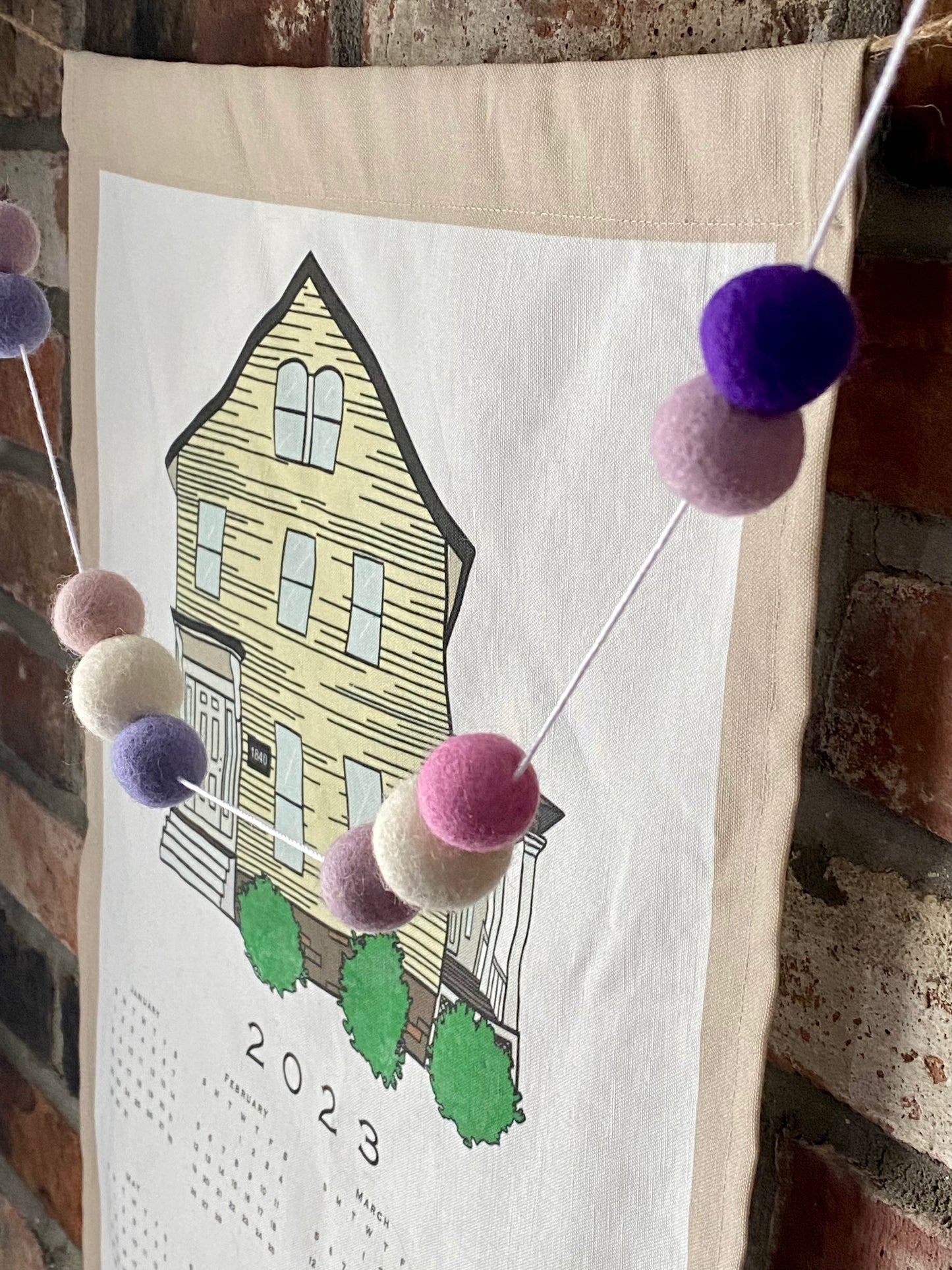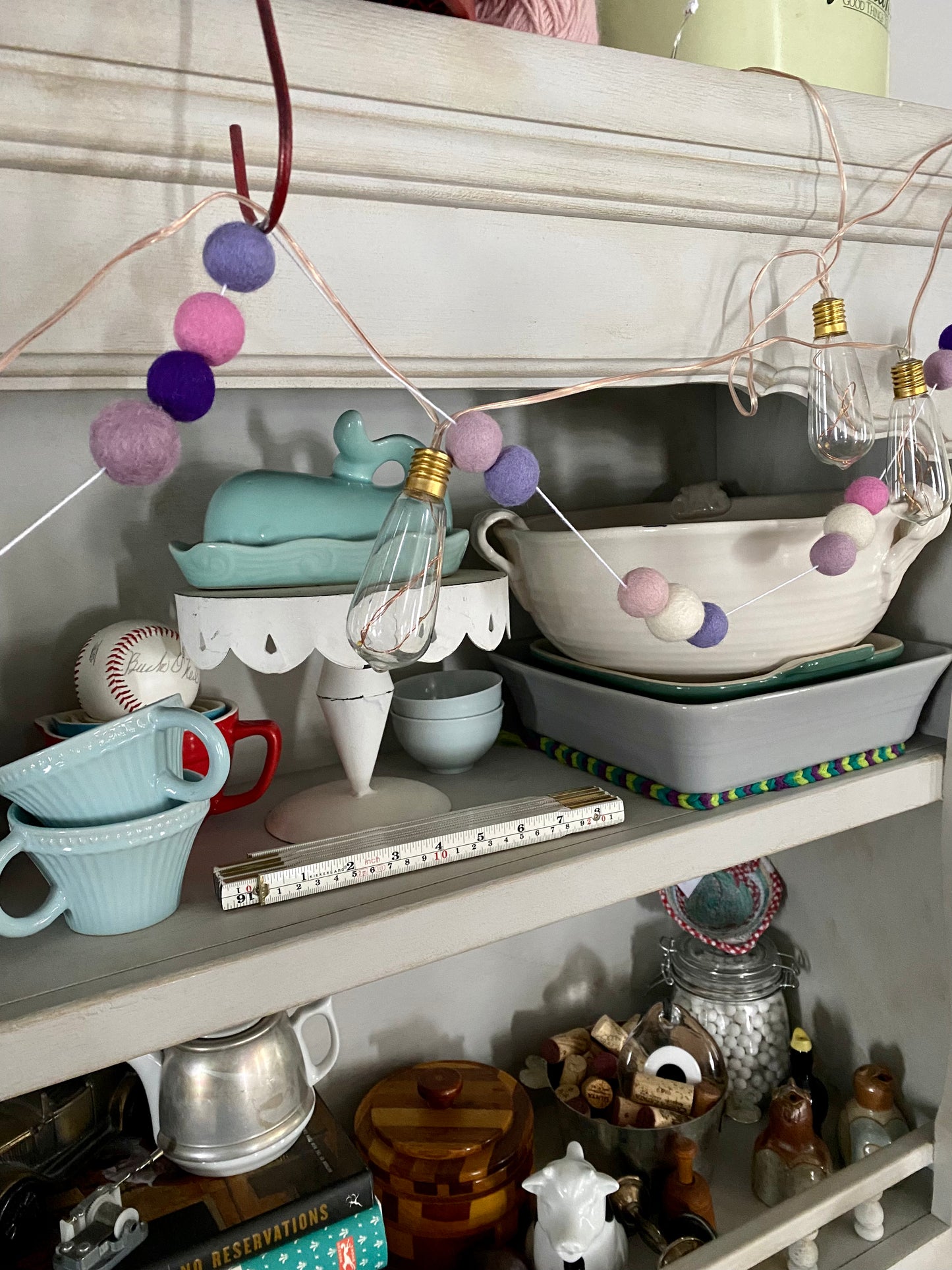 Looking for Something Special?
We make most of our items by hand right here at the farmhouse. So, if you don't see what you were hoping for or wish that an item were a different style, size, or fabric combination, send us a message. We'd love to make something beautiful and handmade just for you!
Send us a Message