Regular price
Sale price
$20.00 USD
Unit price
per
Sale
Sold out
This medium saucer style trivet was handmade right here at 1840 Farm. It stands just over 1 inch tall and has a base measuring just under 6 inches in diameter. The top opening measures nearly 7 inches across.
This piece was made using our Sweet Holiday fabric theme. It includes fabrics inspired by holiday treats with print fabrics featuring batter bowls and wooden spoons, sugar cookies, gingerbread cookies, mugs of cocoa topped with marshmallows, peppermint candies, and cupcakes decorated for the season. It was stitched together with aquamarine colored zigzag stitching.
We use these fabric trivets throughout our farmhouse and find that they're a beautiful way to bring a little 1840 Farmhouse Style to any home.  They can be used underneath a cup, mug, or glass, offering protection to the surface underneath.  They are also a wonderful way to transform a standard Mason jar or vase into a beautiful vessel for freshly cut flowers from your garden or local farmer's market.  When placed under a flower pot or other decorative item, they can provide a delightful bit of color to their surroundings.  
This saucer can also be used as a coaster underneath a small teapot, a bottle of wine on your dinner table, or a safe spot to drop your keys after a long day. I use them as a place to deposit fresh eggs when I bring them into the farmhouse or to set out butter and eggs to warm up to room temperature before baking. We're certain that you'll find plenty of uses for it.
Our fabric items can be cleaned by spot washing or in the gentle cycle of your washing machine.  Gently reshape the trivet while still damp and allow to air dry. 
Trivets and coasters are not fire or flameproof.  They are constructed of cording, fabric, and thread.  They should not be placed in the microwave, oven, or directly over an open flame or hot burner.  We find them to be an excellent buffer between a hot cooking pan and our kitchen counter.  As they are made using natural materials, they will eventually conduct some heat, especially when used under extreme conditions.  Care should be taken to ensure that they are not damaged and that the surfaces beneath them are adequately protected.
Other items shown in the photographs are not included in the sale price. Those items were used for photographic purposes only. Their use was intended to show the utility and various uses of the item.

You can learn more about how we make our handmade pieces at the farmhouse here. We also make baskets, trivets, and all of our fabric pieces to order. If you don't see the style, size, or fabric combination you were hoping for, send us a message so that we can work together to make whatever you are dreaming of!
Share
View full details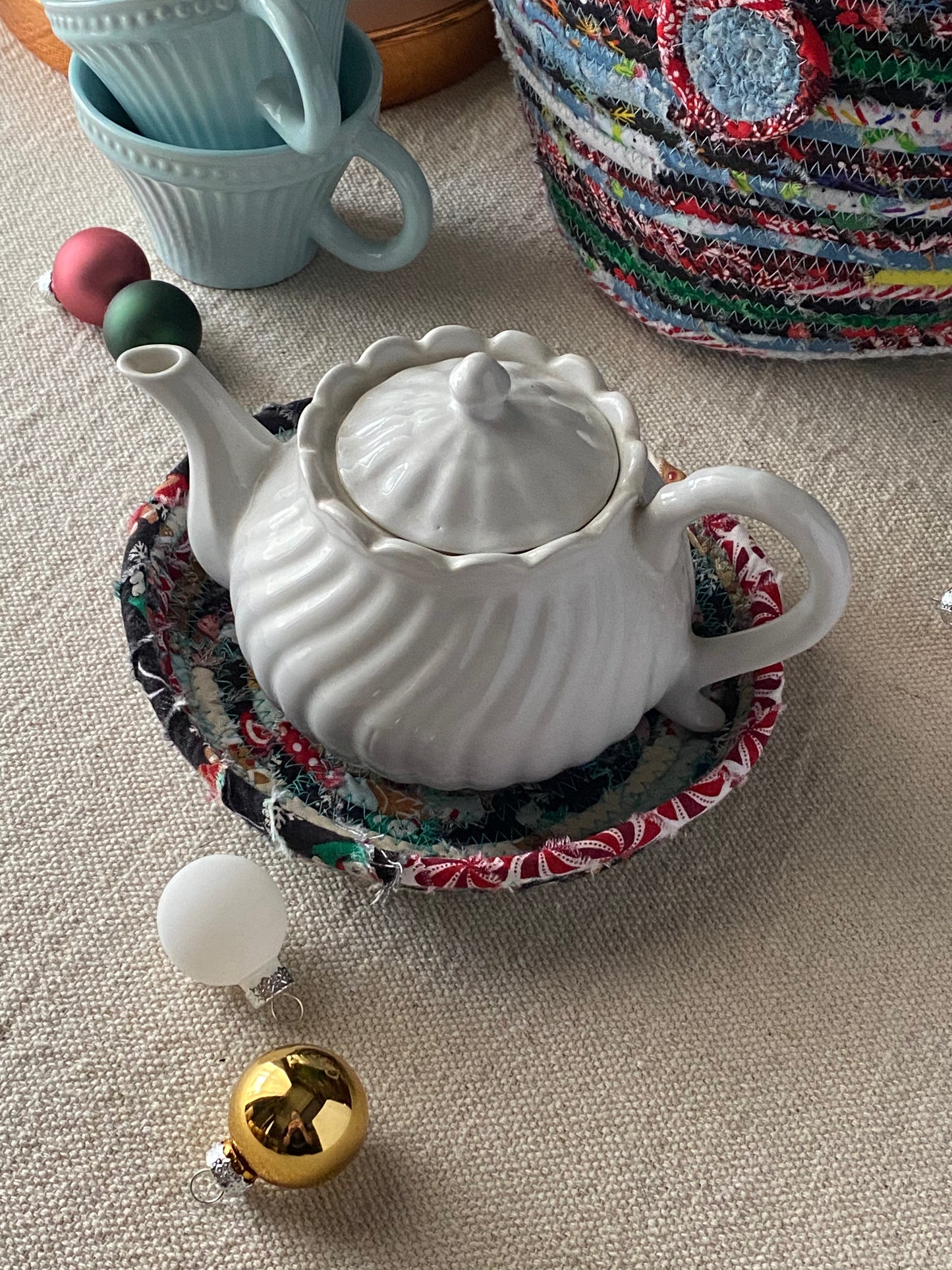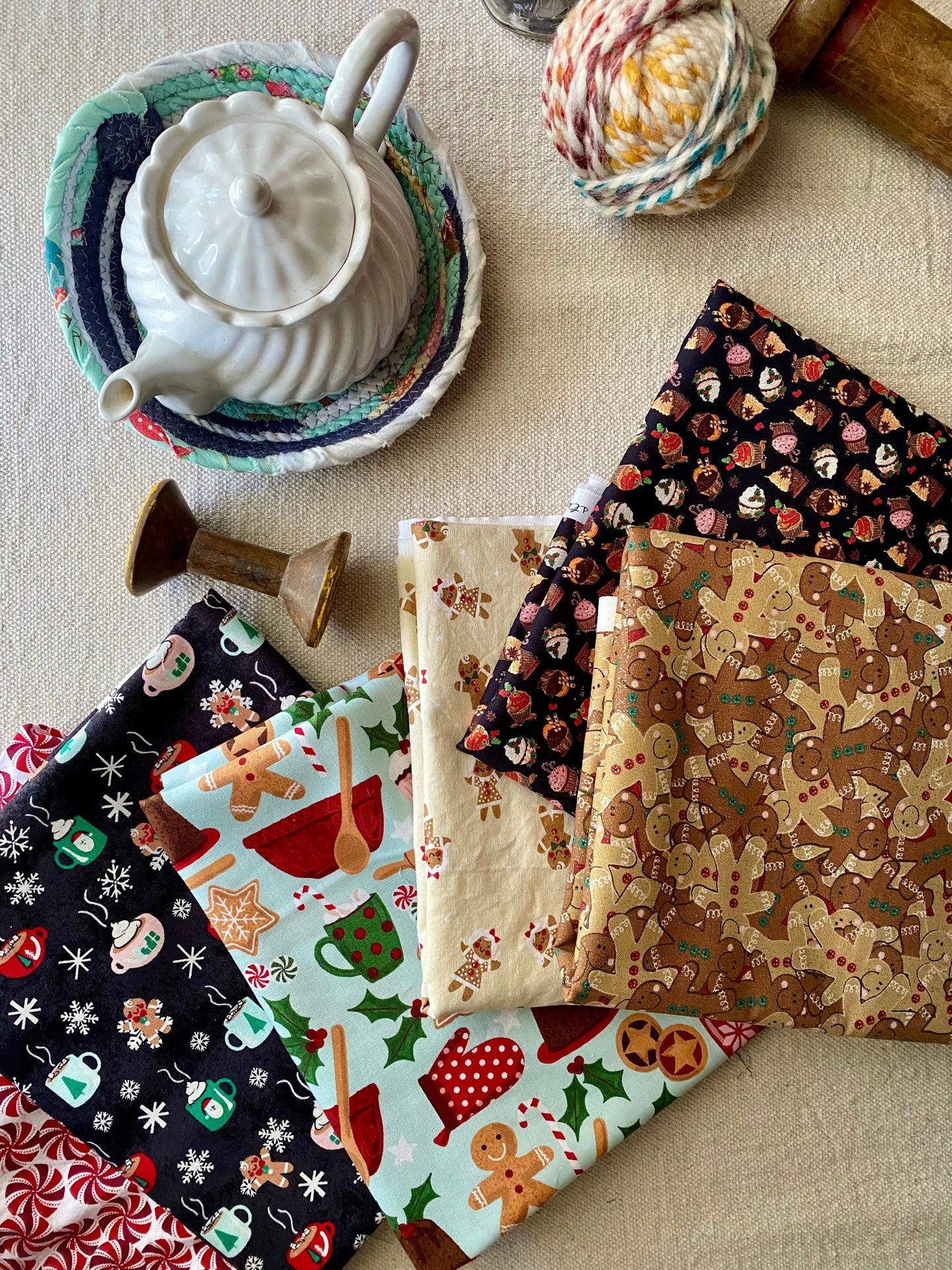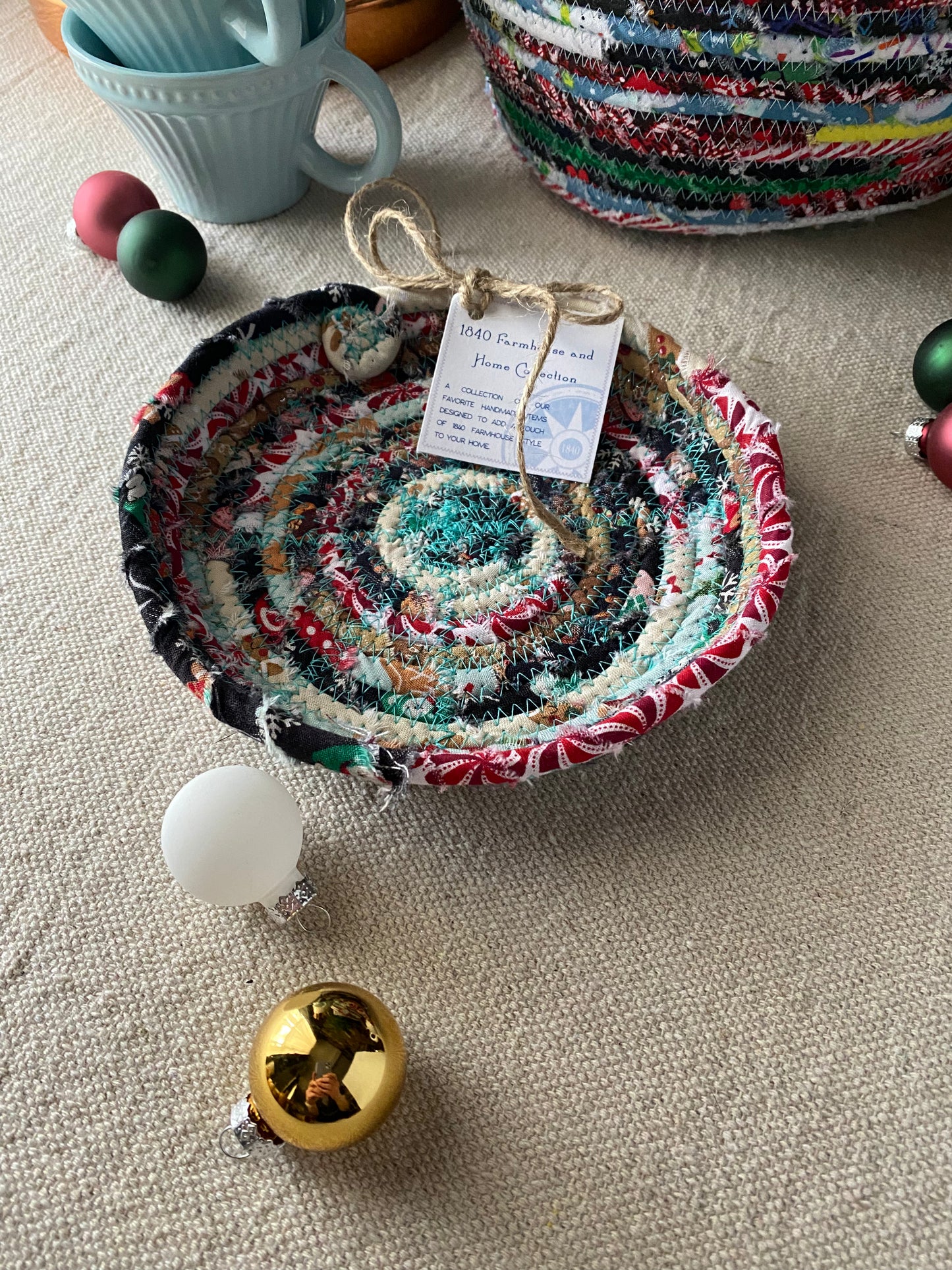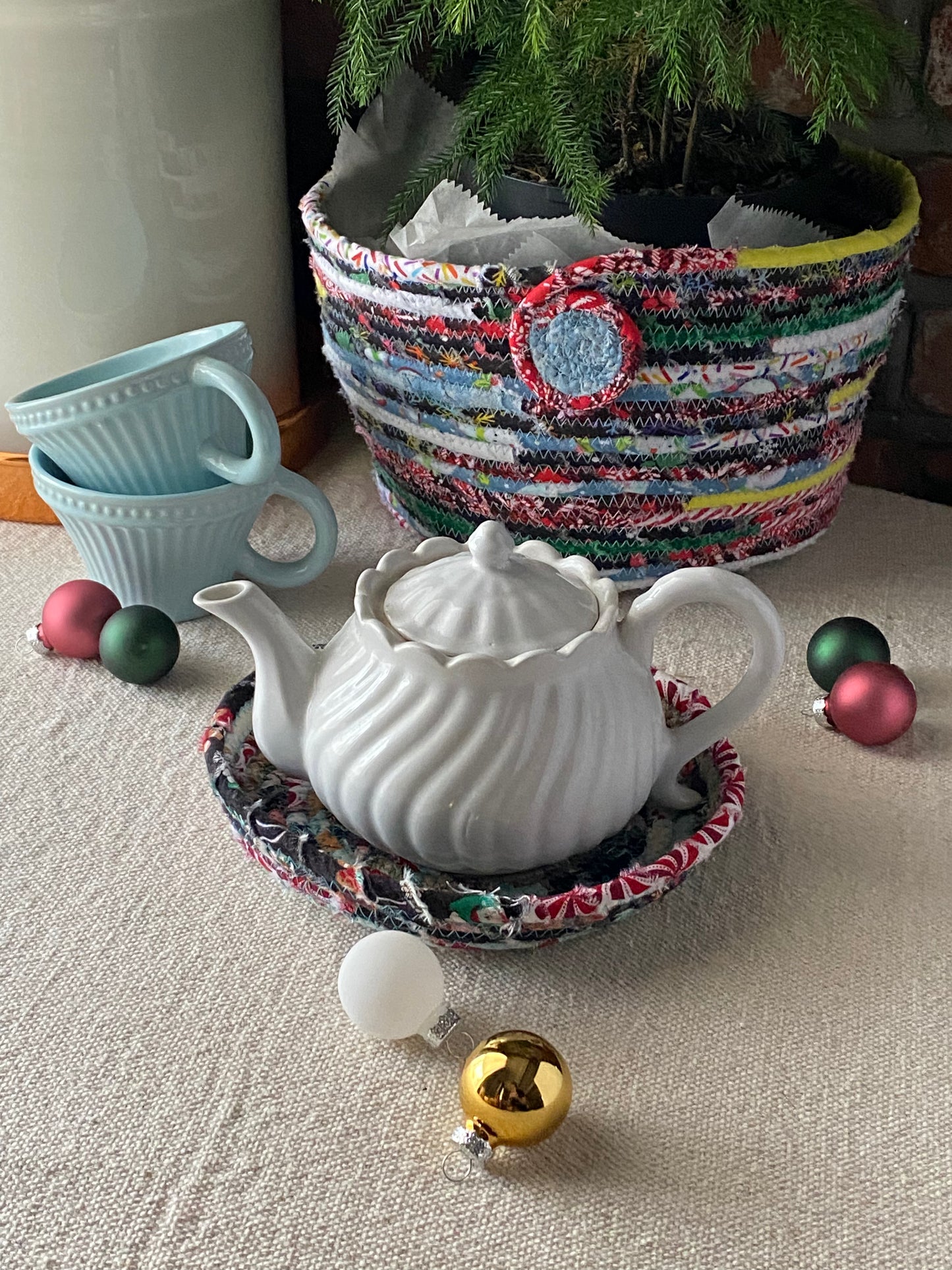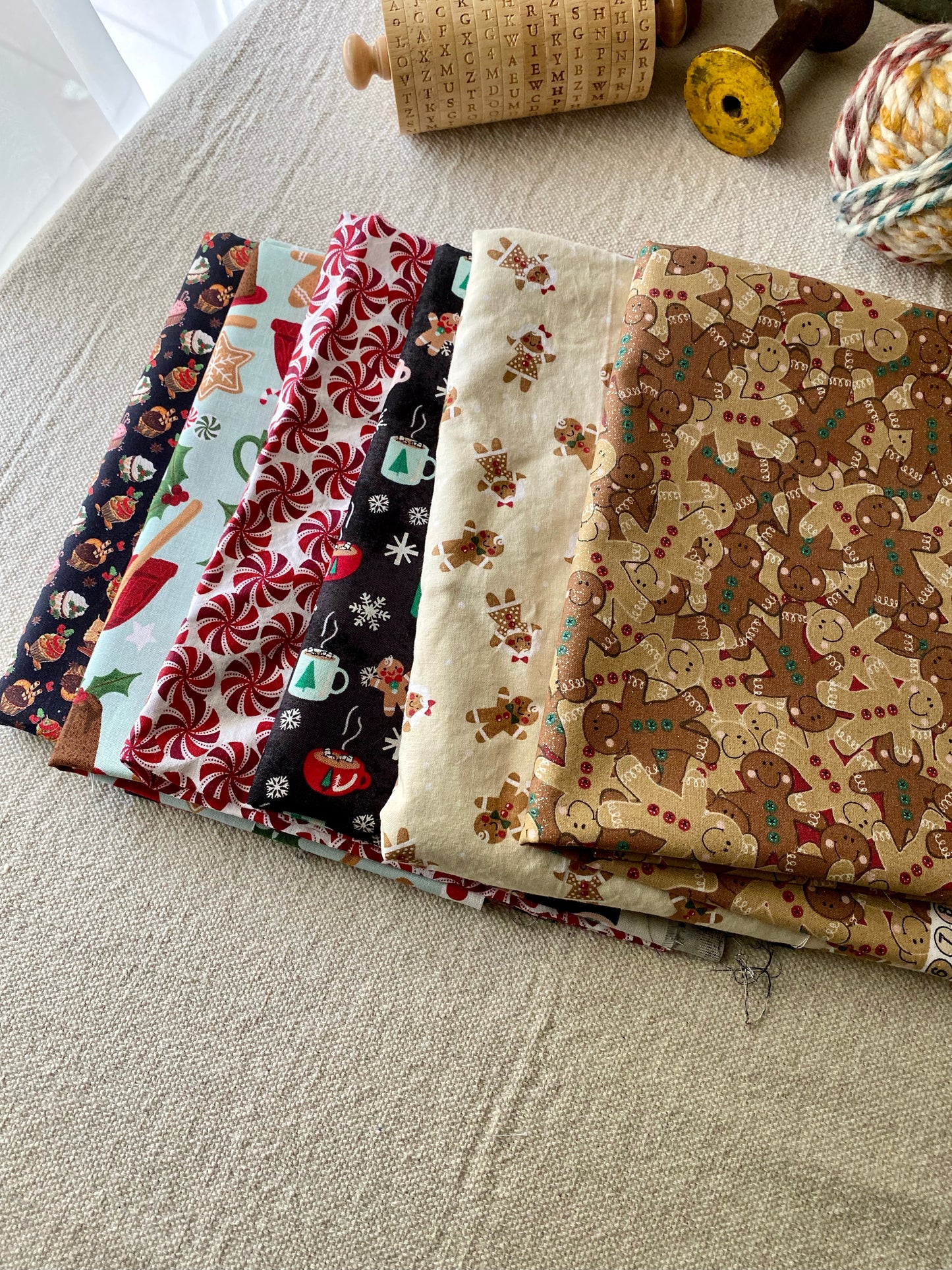 Looking for Something Special?
We make most of our items by hand right here at the farmhouse. So, if you don't see what you were hoping for or wish that an item were a different style, size, or fabric combination, send us a message. We'd love to make something beautiful and handmade just for you!
Send us a Message