Regular price
Sale price
$55.00 USD
Unit price
per
Sale
Sold out
These baskets were originally called the Nesting Basket. After noticing that they reminded me of the old fashioned numbered crocks I collect, we decided to rename them in a similar fashion. The old crocks are numbered to indicate their capacity. The larger the number, the bigger the crock. We have decided to do the same with these baskets. The larger the number, the larger the base of the basket.
The number indicates the width (in inches) of the base of the basket. As before, these baskets are created so that they can be nested inside each other. a #4 nestles inside a #6 which fits inside a #8 and they all can comfortably settle inside a #10. This will allow us to continue working on new sizes to add to your collection of these baskets. 
---
This is #8 Basket (previously called the Large Nesting Basket)  #1943 which was handmade here at 1840 Farm on April 27, 2023.  This basket features a pretty collection of fabrics including solids and patterns in shades of blue, pink, peach, aquamarine, and white. This basket is stitched together with pale sky blue colored zigzag stitching. This basket stands 4.25 inches tall and the diameter of the top opening is approximately 8.5 inches wide.
All of our coiled fabric baskets are made by hand at 1840 Farm.  Each fabric strip is torn by hand before being combined with other complimentary fabrics and then wrapped around a length of cording, joining the fabrics as we go.  The fabric wrapped cord is then coiled and stitched together using a zigzag stitch on my sewing machine.  I continue to wrap the coil and shape the basket as it is stitched, ending each one in our trademark spiral design. 
We blend new fabrics with select repurposed fabrics to create a pleasing color palette for each item.   Each piece has its own unique color pattern and slight variation in shape.  Because every piece is handmade, each one is a true original.  Our handmade baskets display the raw edge of the fabrics used to create it.  They are handmade in our non-smoking farmhouse.  
I make our fabric items using the same technique my Great Grandmother used over 50 years ago.  She lovingly transformed worn out clothing into useful household items that were used in their New England farmhouse.  While her items were made purely for utility purposes, it is my goal to create beautiful handmade items that can serve a useful purpose in your home.
This basket is part of our 1840 Farm Basket Collection.  Each basket in the Collection comes with a hand signed product tag that includes the date that the basket was finished. 
Our fabric baskets can be cleaned by spot washing or in the gentle cycle of your washing machine.  Gently reshape the basket while still damp and allow to air dry.  Overturning the damp basket on top of a bowl will ensure that it retains its shape while drying.
This listing is for the basket only.  Other items shown in the photographs are not included in the sale price.  Those items were used for photographic purposes only.  Their use was intended to show the utility and various uses of the basket.
We also make custom pieces to order.  Contact us if you have questions or would like to place a custom order. We would love to work together to make a beautiful piece just for you. We hope to be sending something special from our farmhouse to your house soon!
Share
View full details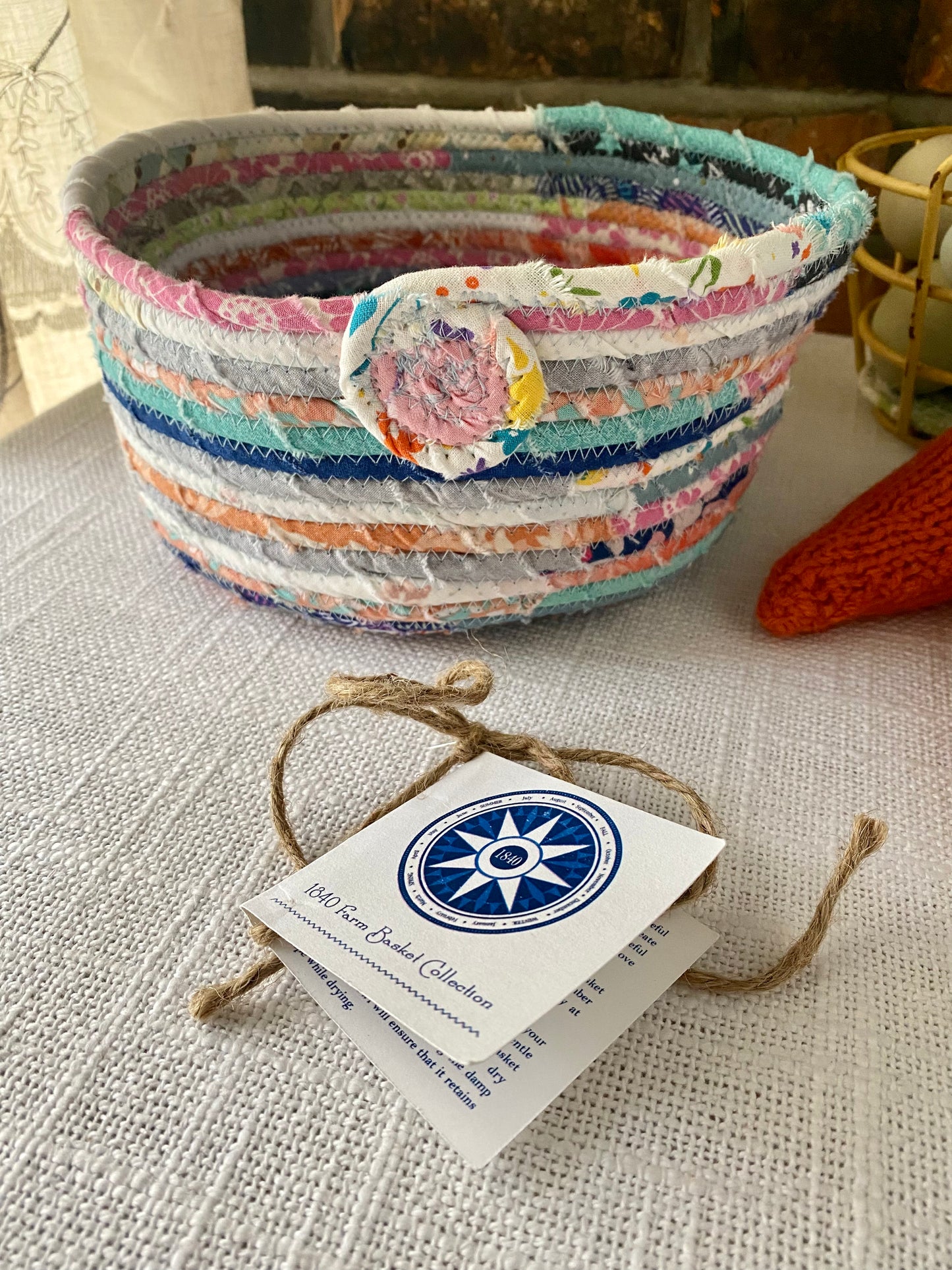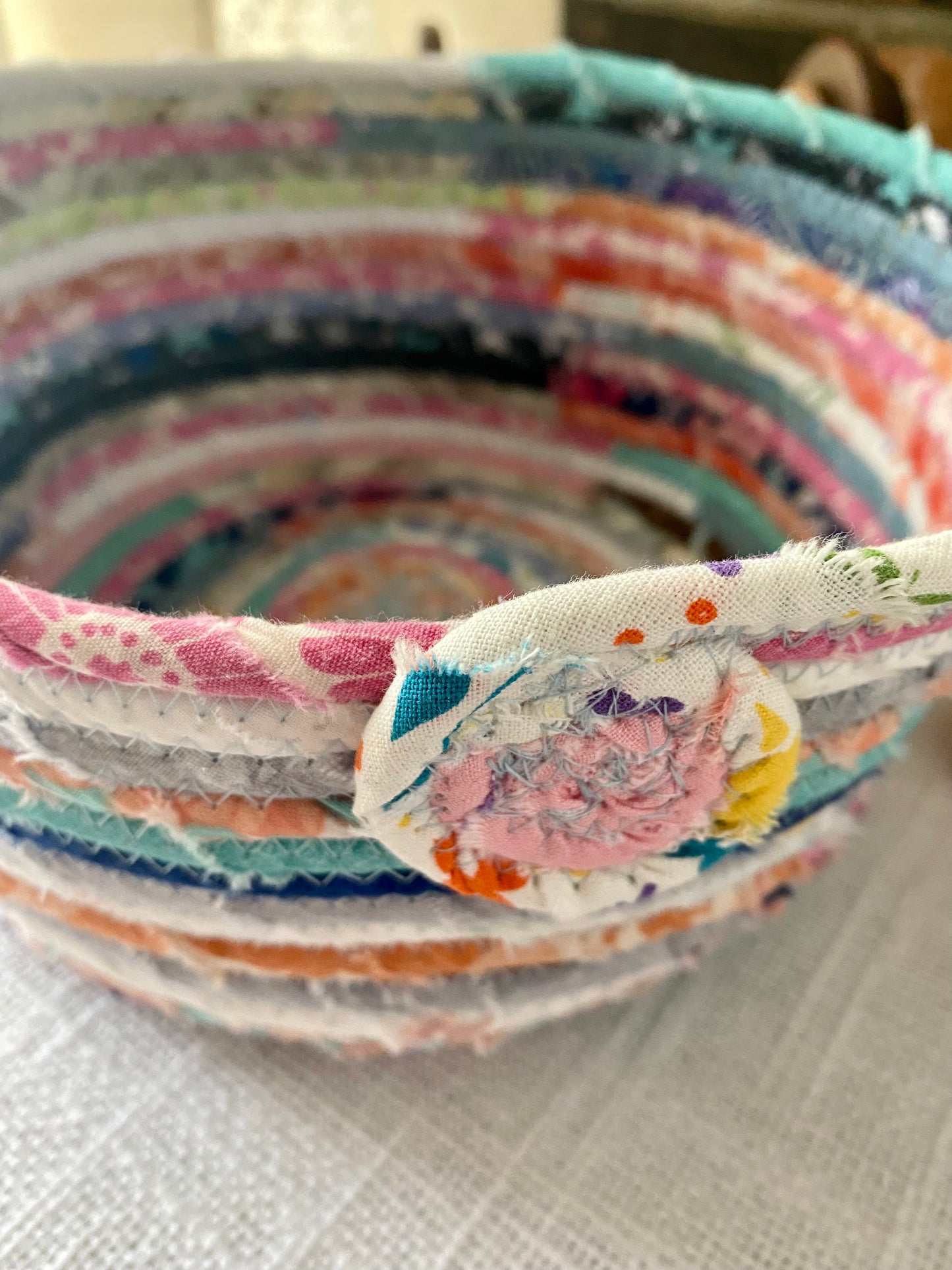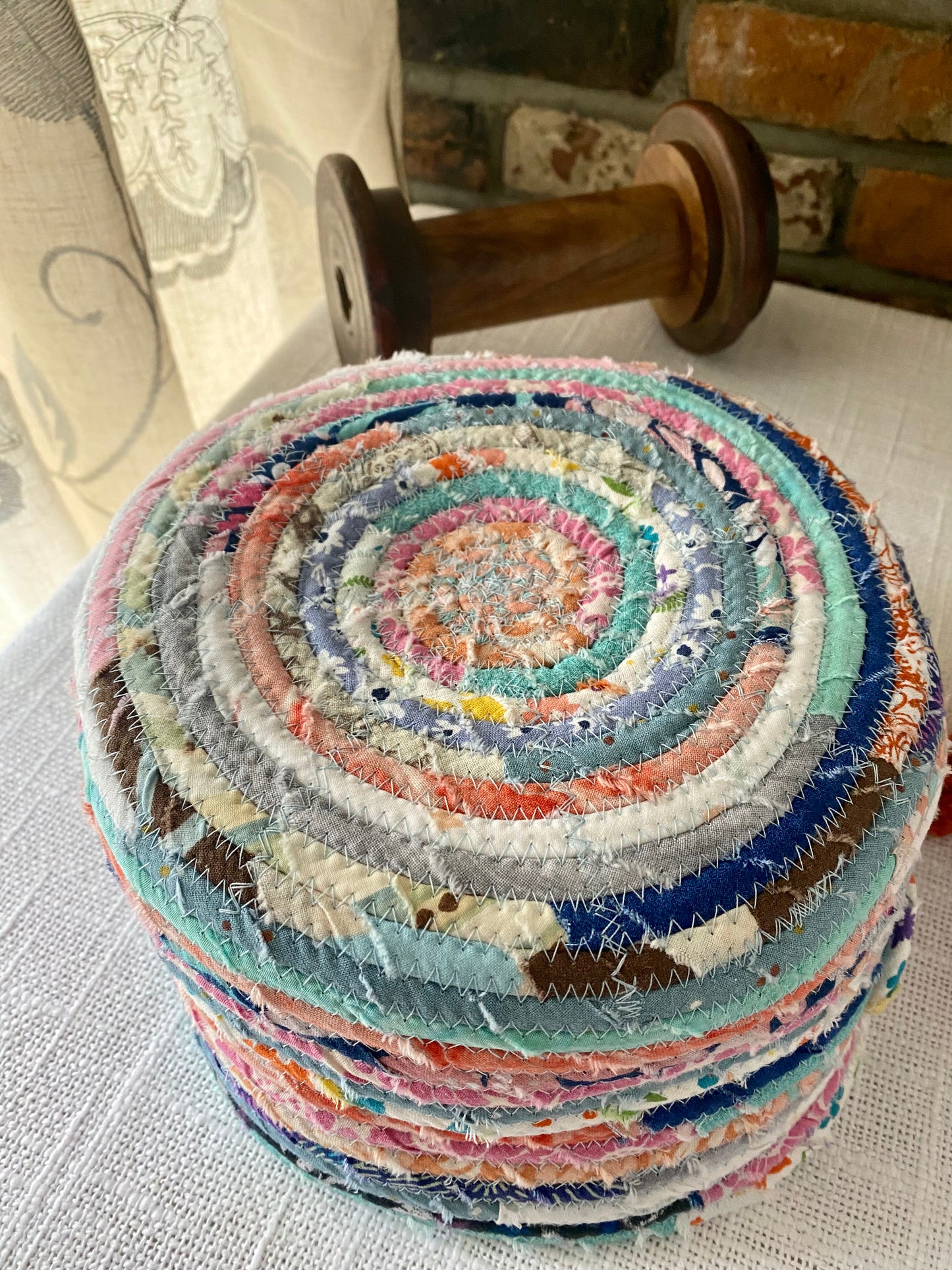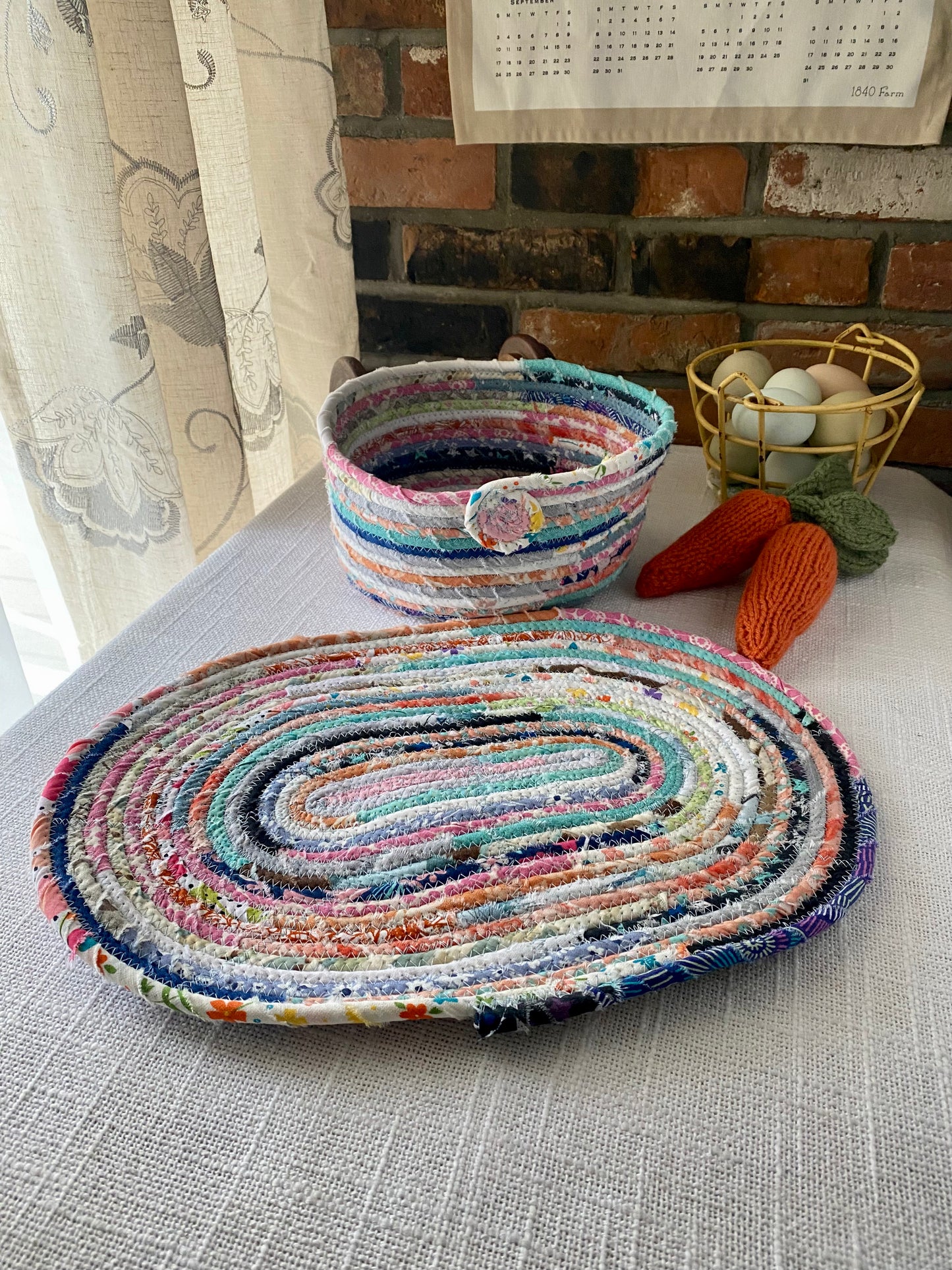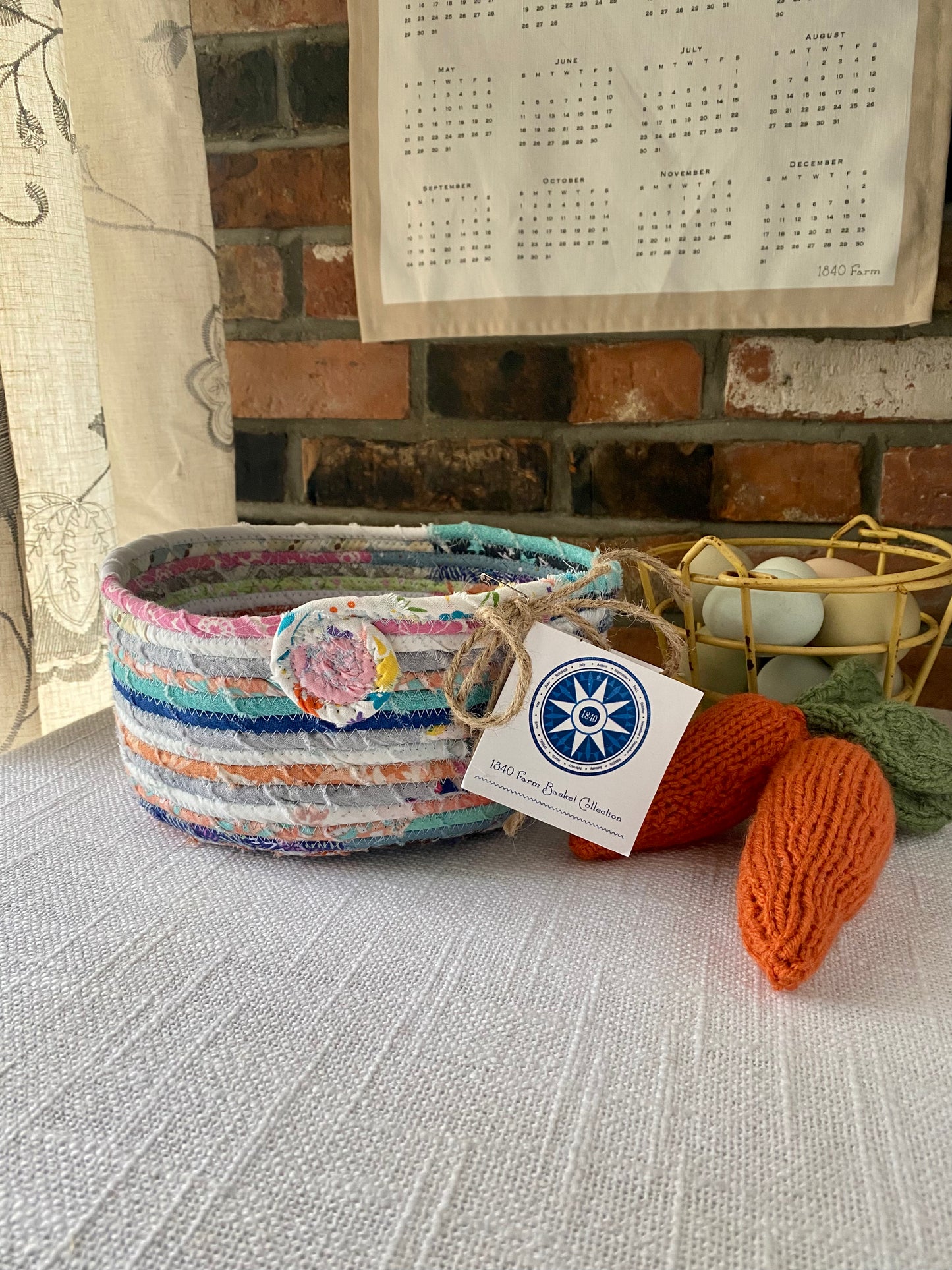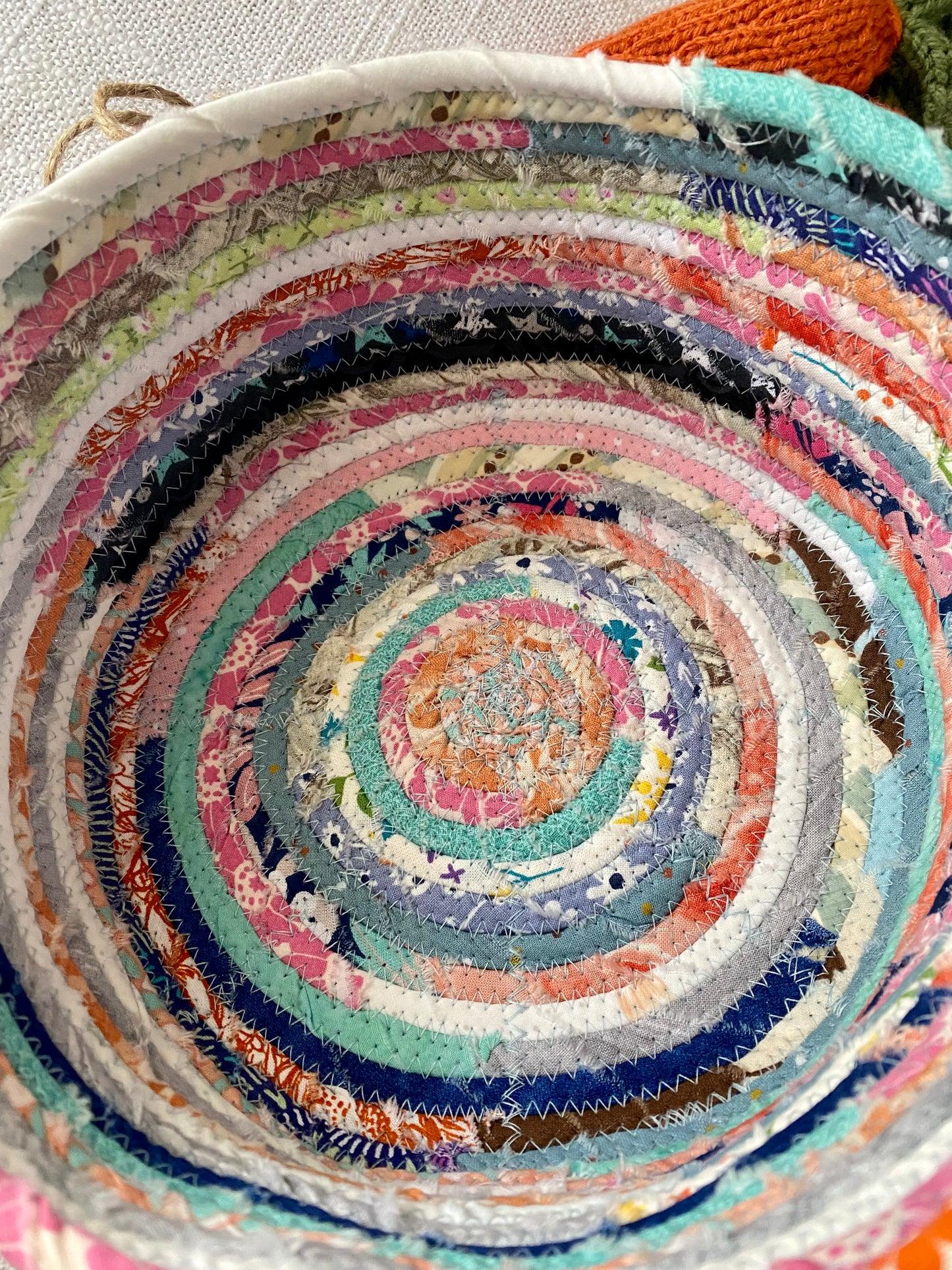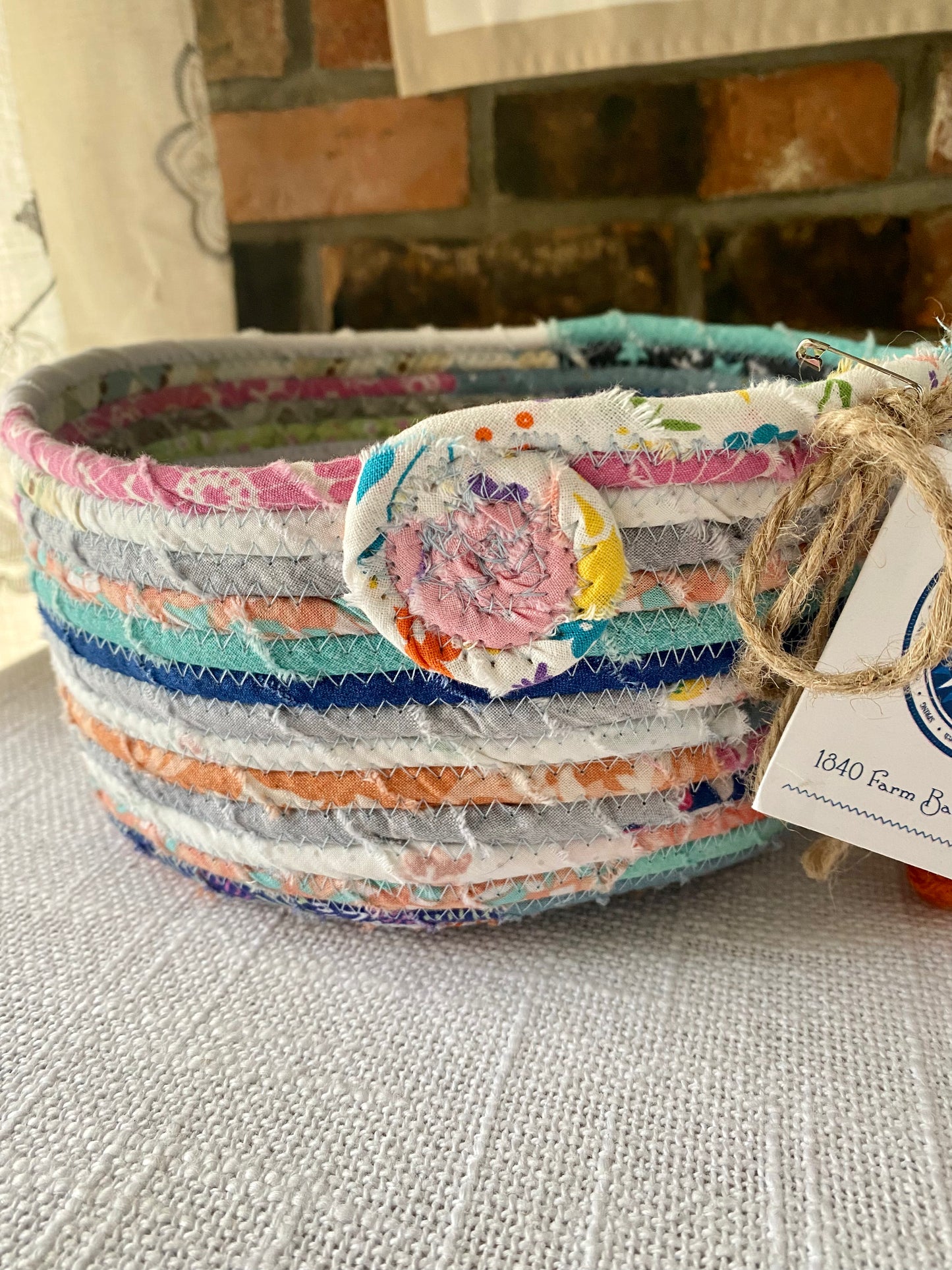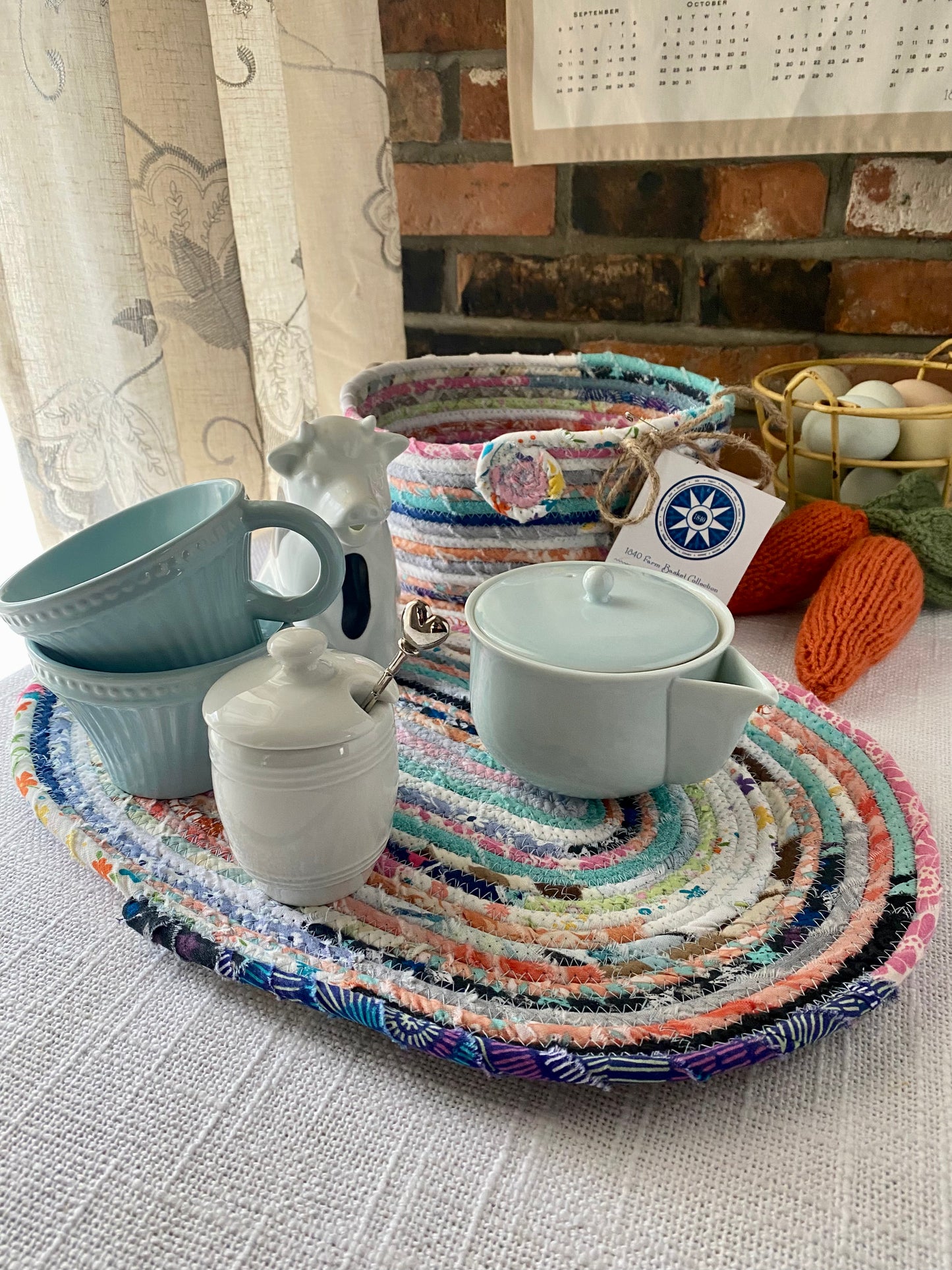 Looking for Something Special?
We make most of our items by hand right here at the farmhouse. So, if you don't see what you were hoping for or wish that an item were a different style, size, or fabric combination, send us a message. We'd love to make something beautiful and handmade just for you!
Send us a Message